Exploring the relationship between alcohol and rugby
[ad_1]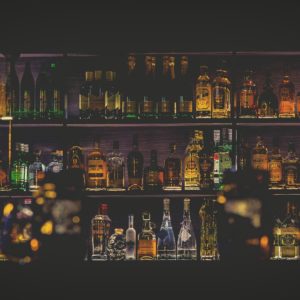 Our drinking club has a rugby problem?
There is a long standing yet peculiar relationship between alcohol and rugby. Some of amateur rugby clubs throughout the UK and Ireland survive due to takings behind the bar on a Saturday night. At least part of these profits fund everything from away buses, management fees, equipment and pitch upgrades. Added to this alcohol plays a central role in most team bonding sessions and camaraderie around rugby teams. At an elite level, the alcohol industry sponsors the most prestigious European club competition and the national leagues in Scotland (1). Given alcohol is known as a depressant with little benefit on 'on field' performance or athletic prowess yet is still so popular, why is this so and do we need to be worried?
It is difficult to exactly pinpoint the reasons when or why alcohol and sport, specifically rugby, became so closely linked. In the short term alcoholic beverage produces feelings of pleasure, increased socialisation and escapism thought to be at least partly due to effect of alcohol on the dopaminergic regions of the brain. Following an often physical battle for 80 minutes, it is a vital part of downtime following tough games where emotions can be at their greatest and allows teams time to come together – spending time discussing what has went on before. In amateur rugby  for  some less focussed teams, winning a post-match 'boat race' can even negate and lessen the feelings of disappointment following a loss on the pitch! The drinking of large amounts has been linked to perceived masculine superiority within some teams when studied by psychologists in a UK cohort (2). Players and coaches can also use alcohol as a reward for training and working hard throughout the week. Rugby union is traditionally played on a Saturday afternoon, hours before what would already be a time when there would be increased alcohol intake (with or without rugby) particularly within the 18-30 age population and demographic. Although not exhaustive, these are some of the main points to consider when assessing why alcohol is part of the rugby culture.
There is a variety of classifications used to describe alcohol use and how to view it from a clinician's point of view. As in other areas of medicine, I find the concept of viewing things from a spectral perspective to be most useful. At one end is the tea totaller and occasional drinker, through to binge drinking or hazardous use somewhere in the middle to alcohol dependence syndrome, Wernicke's encephalopathy and Korsakoff syndrome at the other end. The order of these at the 'heavier use' side is still up for debate. From a sports medic, psychiatrists or psychologist's perspective, it is vital to not only be aware of patterns of use, amount of units, on/off season, symptoms and signs of withdrawal and dependence but also take an holistic psychological evaluation of life events surrounding any athlete. It is not uncommon for alcohol to be used as a crutch for perceived relief from an underlying mental health disorder or indeed be brought on by the depressive effects of the drug. A well recognised vicious circle can result.
Recognising there may be an issue is not only the role of the sports medic, physiotherapist, sports psychiatrist and psychologist but also team mates and administrators. Indications that a player might be in need of help comes in many forms. Mid week drinking, regular 'Sunday sessions,' being the 'last guy at the bar' when team mates have left, gambling issues,  following an alcohol related event (drink driving, fighting, regretful sexual encounter) might give some clues about hazardous use or early addiction. Concurrent cocaine or other drugs of recreation are prevalent in this population and should be considered likely if an alcohol related illness is identified. Administrators and coaching staff need to be sympathetic towards any issues, have honest conversations with players and be aware of the subject matter and understand clear pathways of referral.
The traditional forms of screening come by way of CAGE and Alcohol Use Disorders Identification Test (AUDIT) (3) which are usually carried out by GPs. Although these do not necessarily have validity in a purely sporting sense, do give a good starting place to proceed or otherwise with evaluation and assessment. Given less pressures on time, sporting insight, likely comorbidity and need for advanced risk assessment – sports psychiatrists are well placed to deal with this initial assessment and evaluation.
There may be no treatment necessary for some. However one of mainstays of treatment is motivational interviewing and should be at least broached with most. This involves a direct, patient centred approach usually attacking the barriers to or fear of change. I believe clinicians need to be focused and relevant when working with this age demographic. The player needs to be able to trust with whom they are working with and more than ever, a positive therapeutic relationship is necessary for positive outcomes. There may be no obvious underlying reason found, however the athlete should be given every opportunity and be assisted in exploring possible causes.
Sports psychiatrists are well equipped to assess for underlying mental disorder which commonly coexist. Medication specifically for players with alcohol addiction would be used sparingly however could come in the form of disulfiram (4) and acamprosate (5). It is important that any medication is used in combination with psychological and close supervision. After a period of being in favour with some, nalmefene (6) seems to have safety issues surrounding it but theory behind it is exciting looking into the future. Antidepressants may also be appropriate along with 'simple things' such as life structure or alternative activities. As with everything in sport, a wider MDT approach is best and should be expected from an athletes perspective.
Alcohol is used widely within many rugby circles. Despite the obvious dangers, many have enjoyed and benefitted from its use within this environment – it is difficult to see this changing in the short term although perhaps some reduction of use has occurred since the advent of professionalism within the game. Clear pathways of referral need to be established by management teams who suspect addictions issues emerging.  Players need to be making educated choices with how they integrate into this culture.
The post Exploring the relationship between alcohol and rugby appeared first on The UK's leading Sports Psychology Website.
[ad_2]

Source link
Tagged:
alcohol
Exploring
relationship
rugby